Historic Photo of Henry Harrison Mayes Roadside Cross in Alabama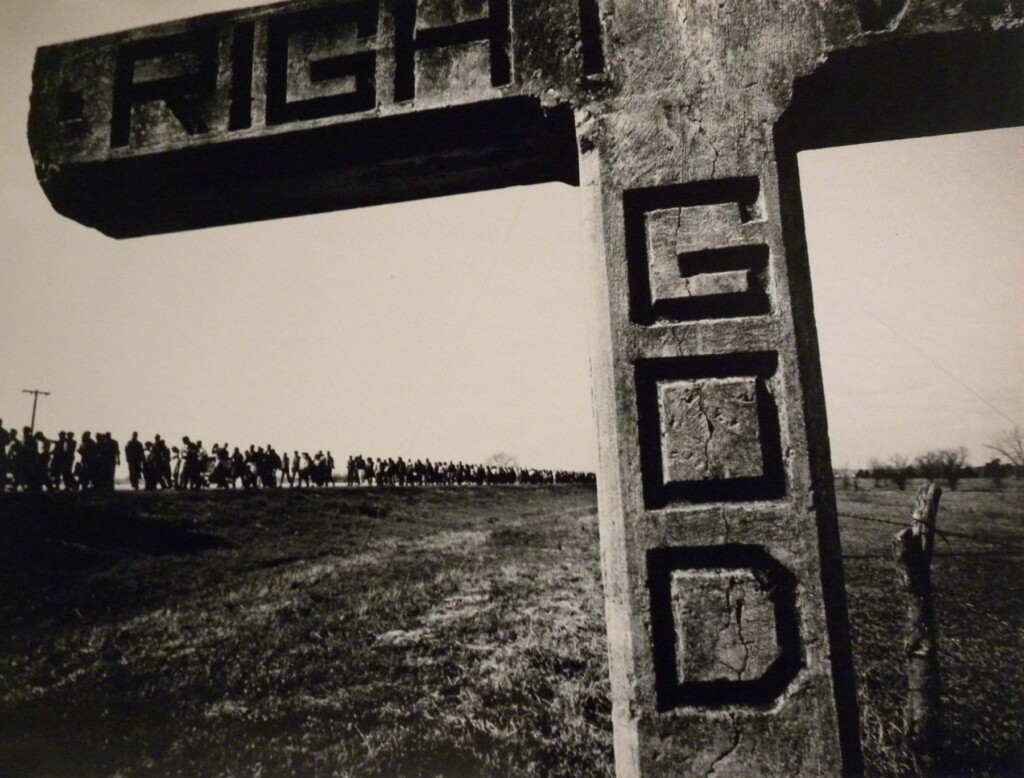 James Karales (1930-2002) was a photographer for Look magazine between 1960 and 1972 and is included in the show with his pictures of the churchs' role during the events that Look published in the May 18, 1965 issue, and the Selma March. His iconic image of this event, which is permanently on view at the Martin Luther King Jr. National Historic Site in Atlanta and won the award of the Picture of the Year in 1965, is also currently exhibited at the gallery. His archives are at the Center of Documentary Arts at Duke University (Durham) and, concerning his photographs for Look, in the Look Magazine Photograph Collection at the Library of Congress. A book about Karales' civil rights photographs has been published in 2013: Controversy and Hope: The Civil Rights Photographs of James Karales.
Hwy 80 on Google Maps. If you have more information, please contact me.