A mark of faith – Conway couple now possesses sign that was obsession of Tennessee man
As many other markers, the Conway, AR marker was moved from the original location due to a highway expansion project. It was moved from around Squirrel Hill a mile East.
Below is a facebook post by someone and a news article from the Log cabin Democrat Newspaper, about the destiny of the cross.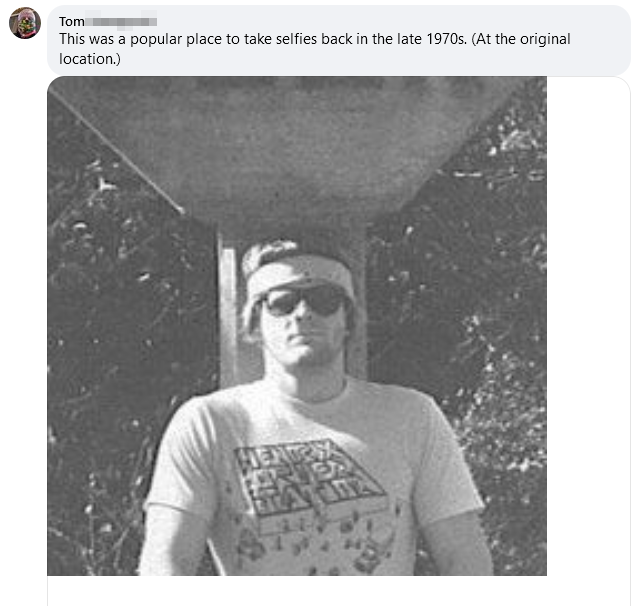 FRED PETRUCELLI/ Log Cabin Staff Writer Published Monday, January 06, 2003
Hard by Highway 64, east of Conway, rests a concrete marker that carries a daunting message for passing motorists.
Emblazoned on its face are the words: "Prepare to Meet God."
A sign proclaiming a religious message greets traffic moving along Highway 64 east of Conway. The sign was the brainchild of Henry Harrison Mayes and is located at the Harper and Sons Auto Trim, Inc. shop.
It remained undisturbed for several years until recently, when the state Highway and Transportation Department was at work widening the roadway and moved the marker to adjacent land owned by Harper & Sons Auto Trim Inc.
When Diana Harper became alarmed about the fate of the marker in the face of disturbing road work, she suggested the marker be moved out of harm's way and onto her property.
"We didn't want it destroyed; and we were afraid that it might be," she said.
Now it reposes in full view of highway travelers, unadorned, a concrete creation offering its cryptic message.
From Harper's point of view, the marker's message is wrapped in truth and one that ought to be honored. Surprisingly, the marker has withstood the ravages of the elements and has changed little since its erection years ago.
The marker is but one of many situated in 47 states across the land, projecting its message for all who care to look. They were created by virtue of the vision of a Tennessee man who dedicated his life to serving the deity after he was rescued from a coal mine cave-in near his home in Fork Ridge, Tenn.
Because of his intense feelings, he came upon the idea of establishing the markers after his escape from the depths of the coal mine. He lay near death as physicians employed their skills to save him.
Henry Harrison Mayes survived the ordeal, and when he was sufficiently improved physically, he was quoted as saying, "I promised the Lord if I got through this, I would spend the rest of my life serving him."
It was no idle comment. Mayes did that by turning all his energies to broadcasting the message of salvation far and wide.
His chronicler, John Irwin, founder of the Museum of Appalachia in Norris, Tenn., tells of Mayes' attempts to serve his deity, first by preaching, which proved to be a difficult task for him given the fact that he had only a fifth-grade education, and then by singing, which his wife proclaimed it to be worse than his preaching.
But Mayes' talents lay in painting signs. One day he painted the words "Sin Not" on the side of a protesting pig. That done, he sent the porker into the coal mines hoping miners would heed the message.
From that novel beginning, Mayes, according to a story in the Mature Living magazine, branched out into the sign business in earnest, lettering wooden signs with "Jesus is Coming Soon" and "Prepare to Meet God."
He put the signs along highways, and before long he began to make molds for his 1,400-pound concrete crosses and heart-shaped signs.
Before his death in 1986, the 88-year-old Mayes had placed signs along highways and by-ways around the country. His religious fervor was so intense that he even sent religious messages on oilcloth to missionaries overseas.
At one point, says Mature Living magazine, the University of Tennessee translated his messages into some 14 languages. He also put messages like "Prepare to Meet God" in more than 50,000 bottles that were tossed into waterways all over the world. During World War II, he printed and distributed 100,000 religious tracts to Army chaplains.
Curiously, he built his home in the shape of a cross with 12 windows across the front which he said represented the apostles; and the 10 windows across the back representing the 10 Commandments. Each concrete block in his home contained the shape of a cross.
It's been said that over the years, Mayes spent more than $50,000 on his life's work, but when he died he only had $1,500. However, the array of concrete markers that dot the countryside give evidence of his devotion to a cause.